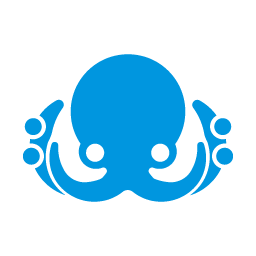 Coolocto Membership for NAS
Coolocto, smartly grasp the world! Coolocto provides great cross-platform multimedia management apps and cloud service for efficient group communication and task arrangement.
After purchasing, you can directly use the Coolocto app to bind the device with the license, and manage the bound devices on the Coolocto official website (www.coolocto.com).
We accept the following payment methods:
*Please note that Apple Pay only works on Safari.
*This is a subscription-based product. You will be charged regularly based on the subscription plan chosen, so that you can keep using the product.
Coolocto, smartly grasp the world!
Coolocto is your great partner for cross-platform media management applications and cloud services.
With Coolocto, you can connect to different platforms, network multimedia information and cloud data, and perfectly achieve your work, community, and life slash management.
-Cross-Platform Management
Your application can run on the Web Browser, iOS/ Android devices and Qnap NAS.
Across the multiple platform appliances, it is giving you the right to operate anytime, anywhere.
-Variety Apps
An account can subscribe to both Standard Personal Management and Group Owner Management to meet personal life apps and group collaborations to improve your work efficiency.
Coolocto Application and Cloud Services keep rolling out new products and services. All the Subscribers can preempt the core features of future developments with Alpha applications and optimize the feedback.
-Multimedia management applications and cloud data aggregation services
Multimedia can be recorded and managed in the Coolocto cloud services.
-Introducing the related application
Coolocto Vstamp, taking notes on the videos has never been this simple.

Manage the public and nonpublic videos on YouTube and mobile videos, taking notes with the videos highlight. You can make sharing the notes with friends by exporting files.
CO Video, It's the best for your video management application with iPhones, Andriod and QNAP NAS.CO Video, helping you to create the masterpiece!You can get critical points in cluttered information. Categorize your multimedia with a customized label and cross-platform management easily.Manage large amounts of video by mobile device. You are creating unique masterpieces by linking to ideas anytime, anywhere.

Manage your YouTube video list easily.
Application videos Management Support iOS, Android, QnapNAS platform.
Mobile apps can be connected to 6 units of NAS at the same time and operate across platforms.
Connect with Cloud Drive(for example, Google Drive) to export and import the file.